Benefits of SendQuick Conexa
Why 2-factor authentication?
Today, most organizations use either SSL VPN or IPSec to secure remote access. However, this does not address the authenticity of remote users. 2-factor authentication (2FA) is an industry-accepted solution for remote user authentication. It provides an additional layer of security by sending users a one-time password (OTP) via SMS on their web app or mobile device, minimizing the risk of potential cyber attacks.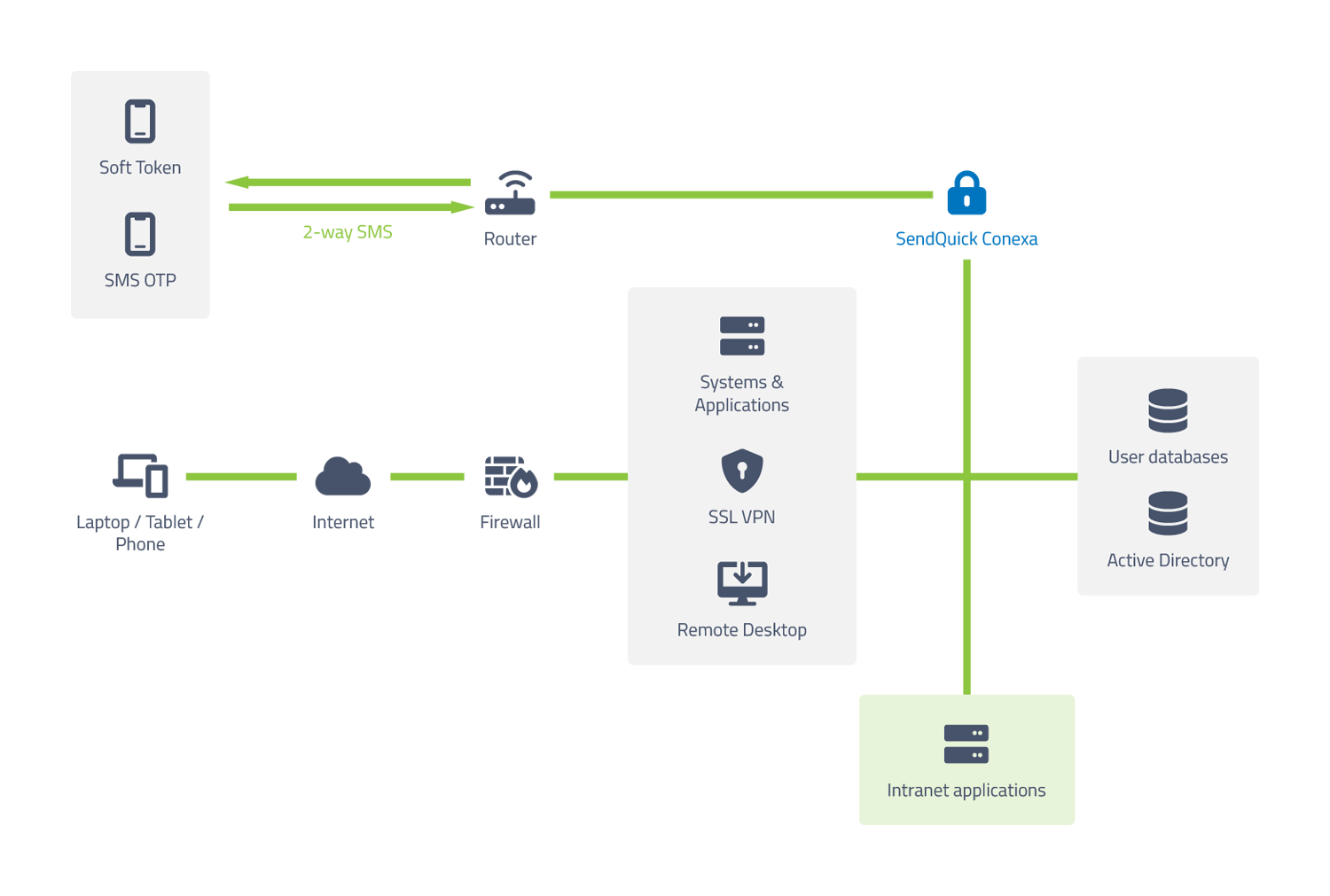 Does SendQuick Conexa fit me?
Give it a try!
Test SendQuick Conexa free of charge in your company.
Contact us
If you have a question, want to request a free demo or have other inquiries, feel free to contact us!