Remote access for daily business
SparkView offers an incredible amount of possibilities and is so simple to use. You can interact with other companies and networks, for example, during presentations and webinars. It's always possible to invite people to a session and share the screen. You decide how much influence each participant can have.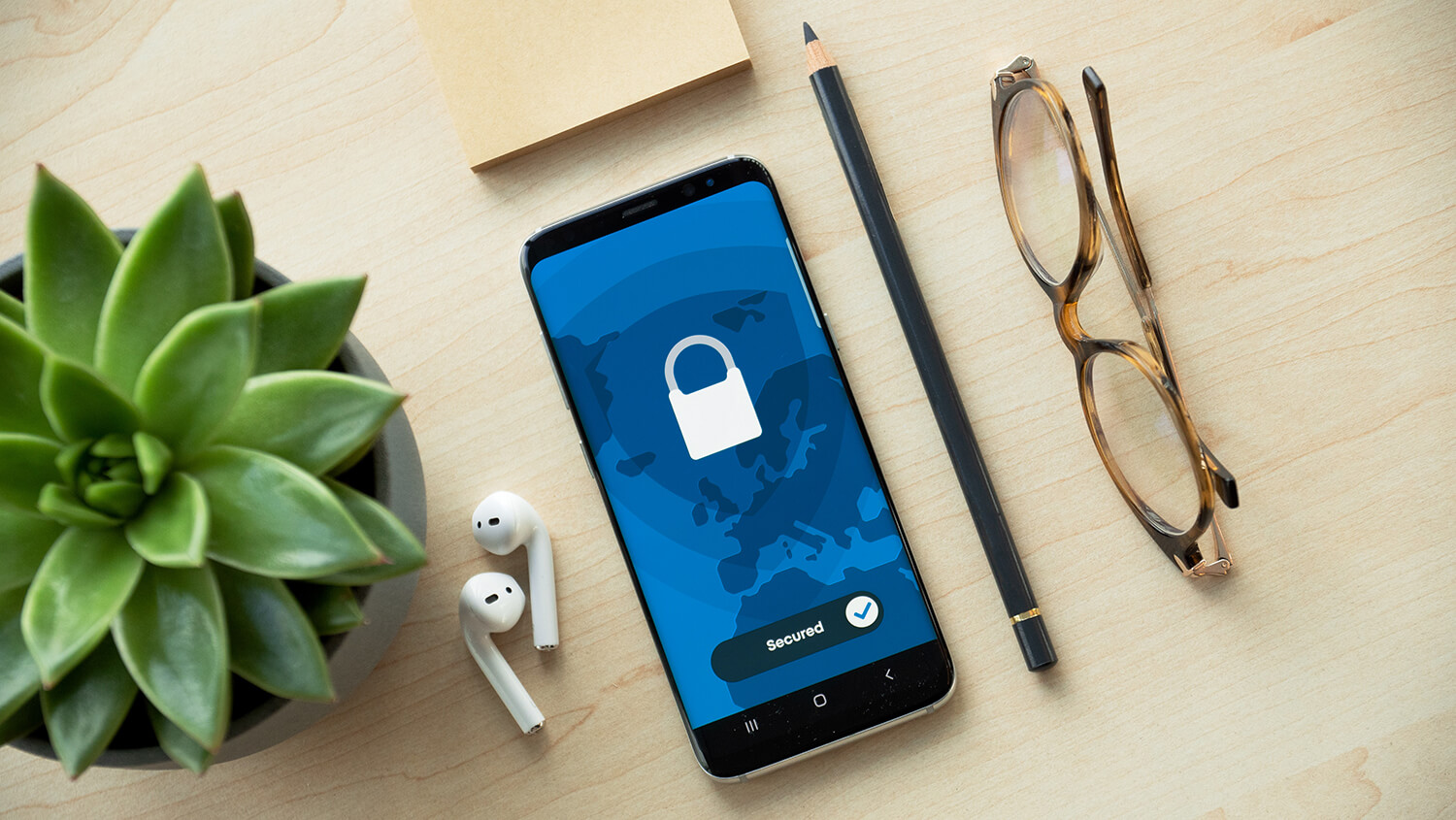 Safety as the most important factor
A single point of management and authorization, SSL or TLS encrypted tunnels plus optional integration of multi-factor authentication solutions take the security of this remote access solution to a new level. Your business is protected from outside intrusions. Other benefits: No installation is required on endpoints and no administrator privileges are needed. This is sensible security on a new level.
Does SparkView fit me?
Give it a try!
Use SparkView Remote Access for free privately or in your company.
Use the secure connection to desktops, computers, servers and applications over the Internet as an alternative to Microsoft RDP or TeamViewer.
Here's how remote access works with SparkView
The SparkView Gateway is installed like a middleware (on VM, internal cloud or via container) within the internal network or the DMZ. Servers, desktops and applications can then be defined as targets and addressed via RDP, VNC, SSH and Telnet. User databases can be set up in the gateway directly, although existing directory services like RADIUS, LDAP or Active Directory can also be connected. Further installations, such as on end devices or target systems, are not required at any time. The end device never becomes part of the destination network, as well as it never receives any data from it, unless explicitly permitted.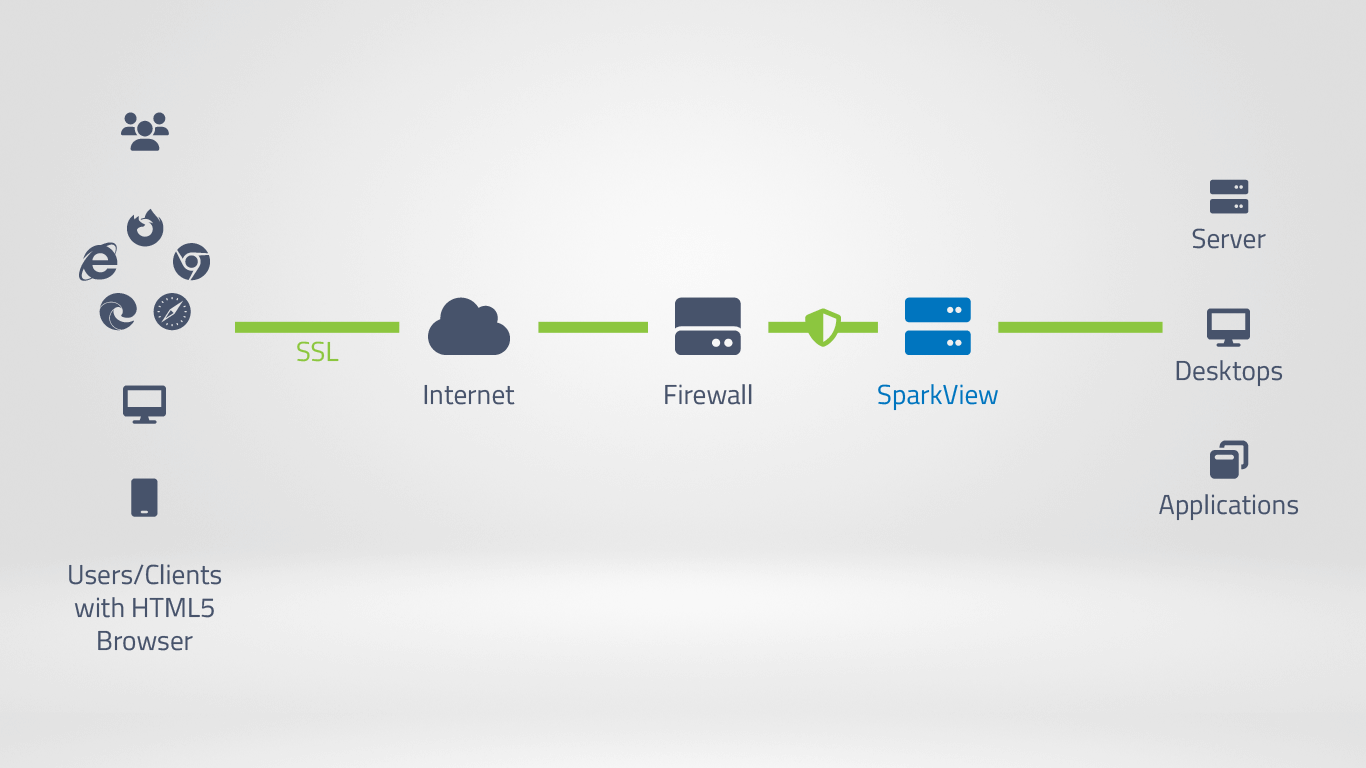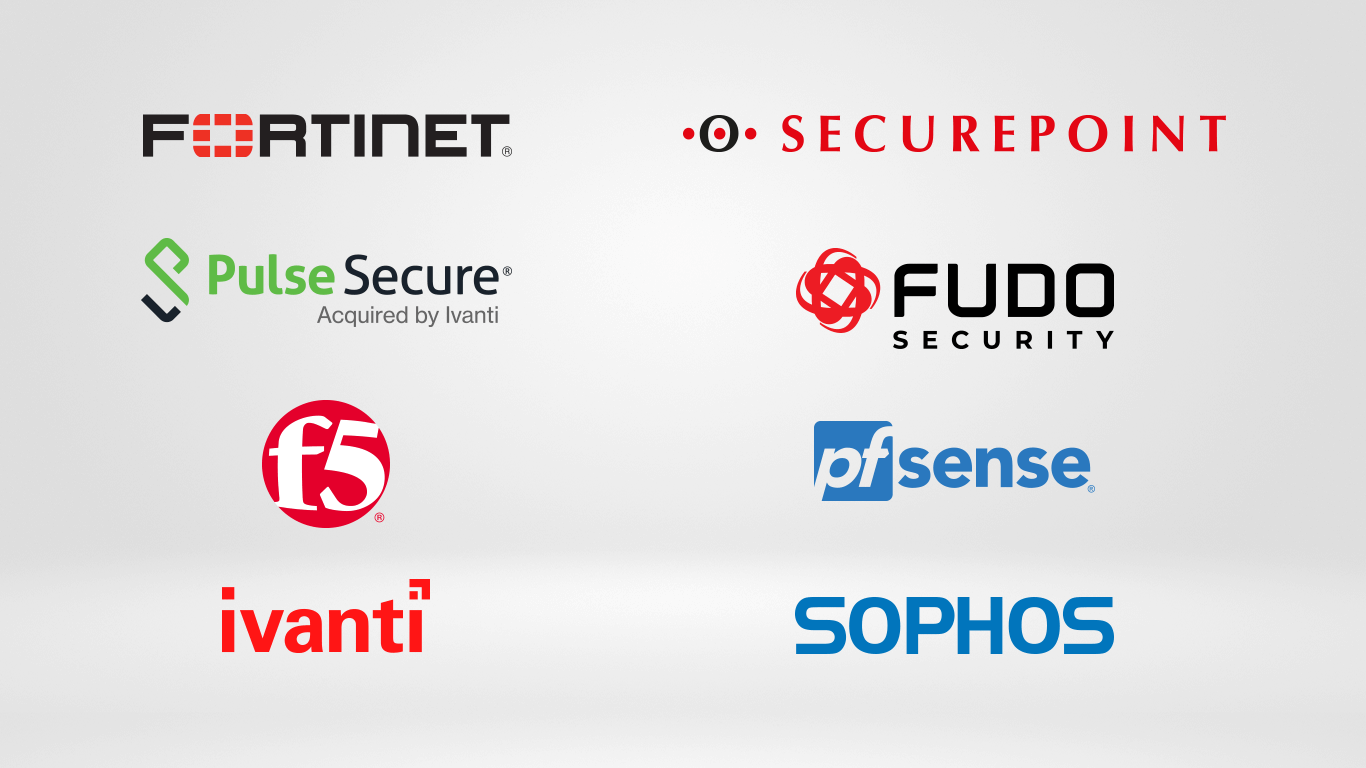 Optimal integration into your existing environment
SparkView can be easily implemented into your existing security environment. Quick start guides already exist for some vendors such as Fortinet, PulseSecure, F5, Ivanti, Securepoint, Fudo, pfSense and Sophos, with more to come. Thanks to our fast and straightforward configurations, you can integrate SparkView with maximum compatibility with almost any vendor. User connection through existing methods such as LDAP and RADIUS is also possible without any problems.
Start for free!
Simple pricing for any size business.
Still need time to think or want to try SparkView first?
Start with the free version or contact us for a Proof Of Concept (POC) and a free demo.
Community
Explore SparkView, for free
$0
/year
Start now for free
Free features
Network Level Authentication (NLA)
Professional
For SMEs and institutions
$60
/year and concurrent connection
1+ concurrent connections
Start now
All free features, plus
1+ concurrent connections
Active Directory/LDAP/Radius
RDP microphone redirection
RDP smart card redirection
Two-factor authentication
Enterprise
For highly scalable solutions
$96
/year and concurrent connection
1+ concurrent connections
Contact us
All Professional features, plus
RDP Native Shadowing/Remote Assistant
Highlights of the SparkView client solution
Case Studies
SparkView in daily use by companies of various sizes as an alternative to Micorsoft solutions and TeamViewer.
You too can use SparkView to securely access your system, cloud, computers, or desktops and applications.
Get started with secure remote access now!
Start your new, more secure IT world with SparkView now!
We will be happy to help you with the installation and configuration and provide you with
a free demo system or PoC in your environment.
Please feel free to contact us at any time
by phone or by e-mail:
beyond SSL Sales Team
Mail: sales@beyondssl.com
Phone: +49 911 495 229 35
We are looking forward to your exciting project!