Fast, secure and all in one place
Time for a new level of performance!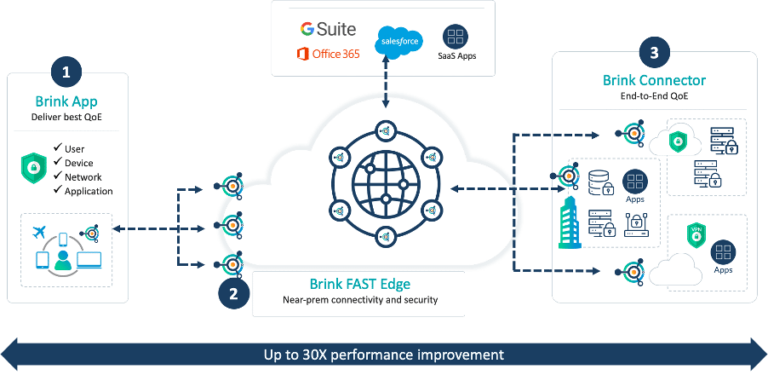 Brink App
User & Device Authentication
Device Posture Monitoring
Deny All Firewall
AI-controlled connection management
Automated Moving Target Defense
Rotating certificates
mTLS 1.3
All resources in one place
Brink FAST Edge
Shortens the last mile to a minimum
Use of hundreds of virtual PoPs
High-Performance Package-Management
Accelerates connection by up to 30x
Efficient avoidance of jitter
mTLS 1.3
Brink Connector
Seamless integration of data center and on-prem resources via overlay network
Secure end-to-end connection via dark network technology
mTLS 1.3
SaaS and UCaaS do not require a connector and can be connected directly
Acceleration - how does it work?
To achieve up to 30 times lower latencies without hardware and to avoid jitter altogether, Cloudbrink uses its innovative protocol and KITechnology to avoid even the smallest packet loss. If something does go wrong, Cloudbrink uses state-of-the-art recovery methods to prevent packets from being lost or resent. These mechanisms are placed in close proximity to the user by a large number of virtual PoPs to turn the last mile into the last meter. This brings the enterprise-grade network right to the user's doorstep, wrapped in an AI-resilient security environment.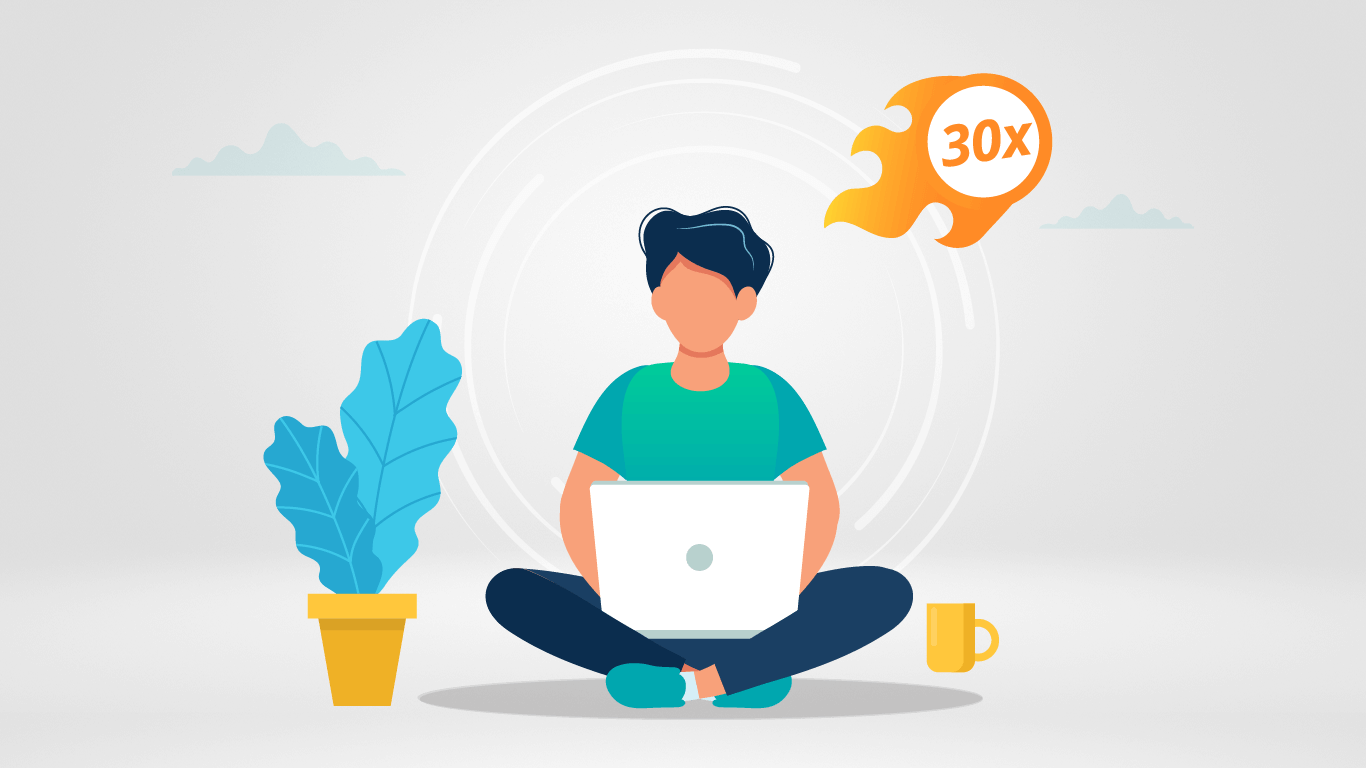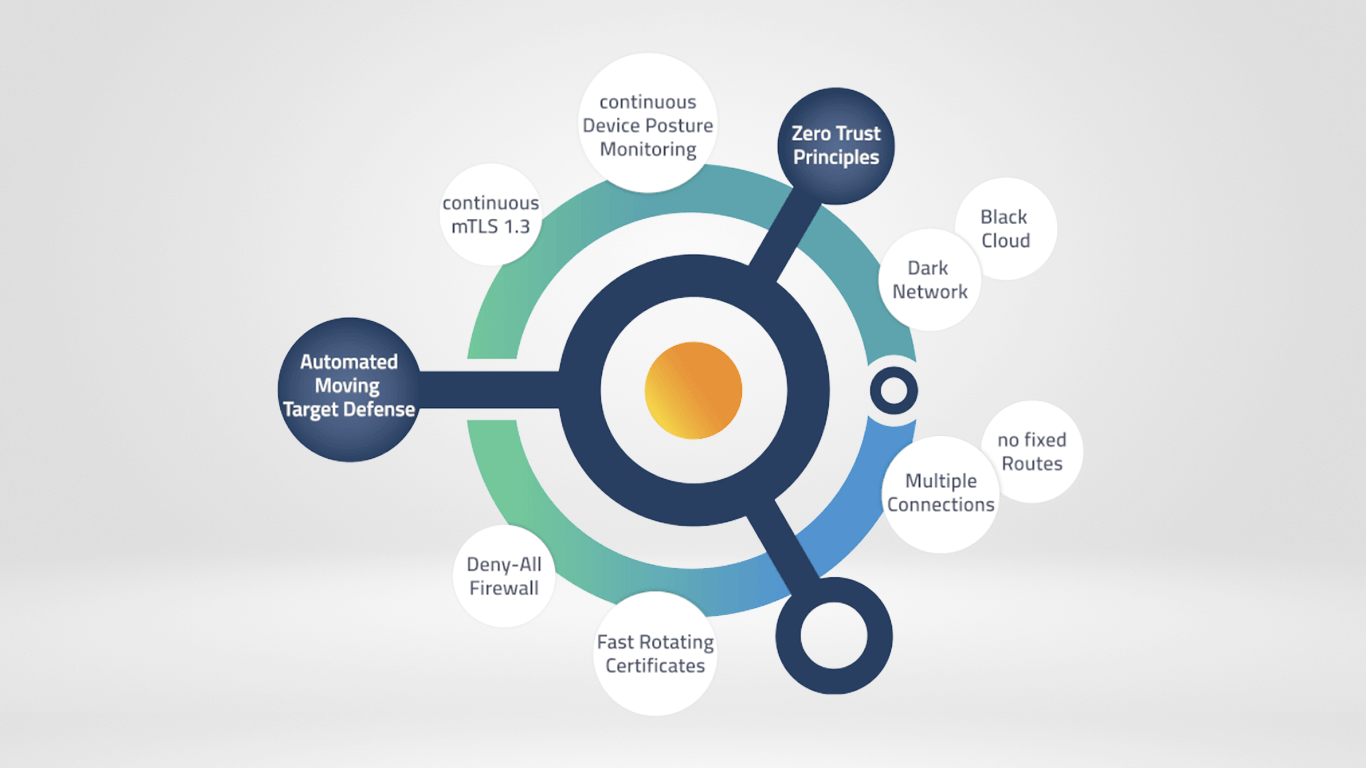 More security
Cloudbrink's HAaaS is a powerful Zero Trust Network Access (ZTNA) solution with dark network/black cloud cloaking to block network-level threats such as denial-of-service (DoS) attacks, man-in-the-middle (MitM) attacks, brute force attacks, port scanning, server vulnerabilities and lateral movement attacks such as Structured Query Language (SQL) injection or cross-site scripting (XSS).
Automated Moving Target Defense (AMTD)
As cyber threats continue to advance, AMTD is proving to be a critical defense strategy against AI-generated attacks. Cloudbrink's innovative approach allows organizations to operate securely without fear of latency or jitter issues, while remaining resilient in the midst of cyber threats. By constantly, proactively transforming the attack surface and implementing cutting-edge security measures, AMTD ensures a safer digital future.
Start the next level of performance now!
Start your new, high-performance IT world with Cloudbrink now!
We will be happy to help you with the installation and configuration and provide you with
a free demo system or a PoC in your environment.